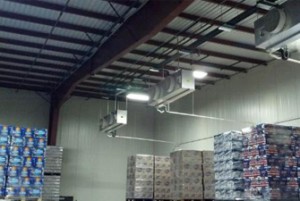 You can't afford to have your coolers out on the hottest day of August!
Service is a fanatical subject for us here at Electro Kold. We understand that running your business depends upon having fresh, appealing offerings for your customers.
Whether you own a grocery store, a bakery, restaurant or liquor store, you can rely on Electro Kold to be there when you need us. You'll appreciate our quick response 24-hour emergency service. That's why our customers remain loyal year after year. They know we'll be there when they need us.
refrigeration and cooling system design
maintenance and repair of cooling systems, refrigeration units and coolers.
Services:
Commercial Refrigeration System Design
Installation
Maintenance
Repair Service

Commercial Refrigeration
Commercial HVAC
Controls
24-Hour Emergency Service
Other Services:
Deli cases

Liquor and Beverage Display coolers

Display Freezers

Produce Cases

Floral display coolers

Grocery cases

Refrigerated warehouses

Bakery display cases

Soft-serve ice cream machines

Yogurt machines
Sales & Installation:
Commercial Refrigeration Systems

Industrial Refrigeration Systems
Walk-in Coolers and Freezers
Ice Making Equipment

Electro Freeze Equipment

Shake machines

Soft serve machines
Our primary service locations include Kenosha, Racine, Walworth, Rock, Jefferson, Waukesha and Milwaukee counties, as well as northern Illinois.
Our Customers Include:
Meijer
Piggly Wiggly (Fresh Brands)
County Markets (Super Valu)
Whole Foods
Dairy Queen
O & H Danish Bakery
Warehouses (Bake Mark, Nestle Foods, Best Bargains)
Walmart

Restaurants & Convenience stores.
Grocery Stores
Florists
Drive-Ins
Liquor Stores
Areas of Specialty:
Walk-In Coolers and Freezers

Restaurant Refrigeration

Supermarket Refrigeration

Bakery Refrigeration

Warehouses

Convenience Stores

Computer Rooms

Medical Facilities

Research Laboratories

Shake and Frozen Drink Machines

Soft Serve Machines

Batch Freezers

Commercial Freezers

Commercial Ice Machines

Industrial Refrigeration

Air Conditioning

Cold Storage Facilities

Cafeterias